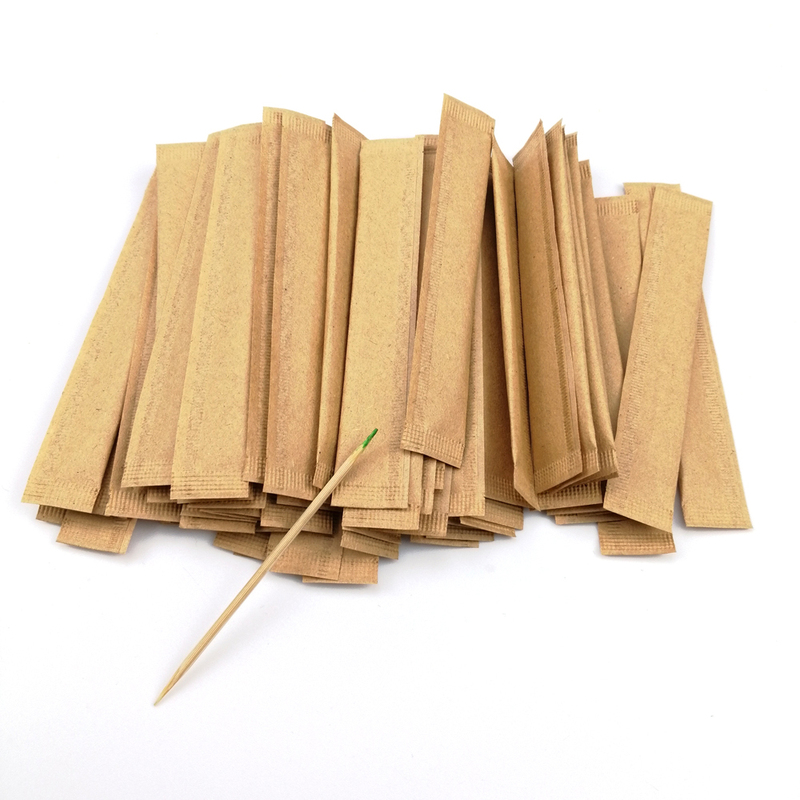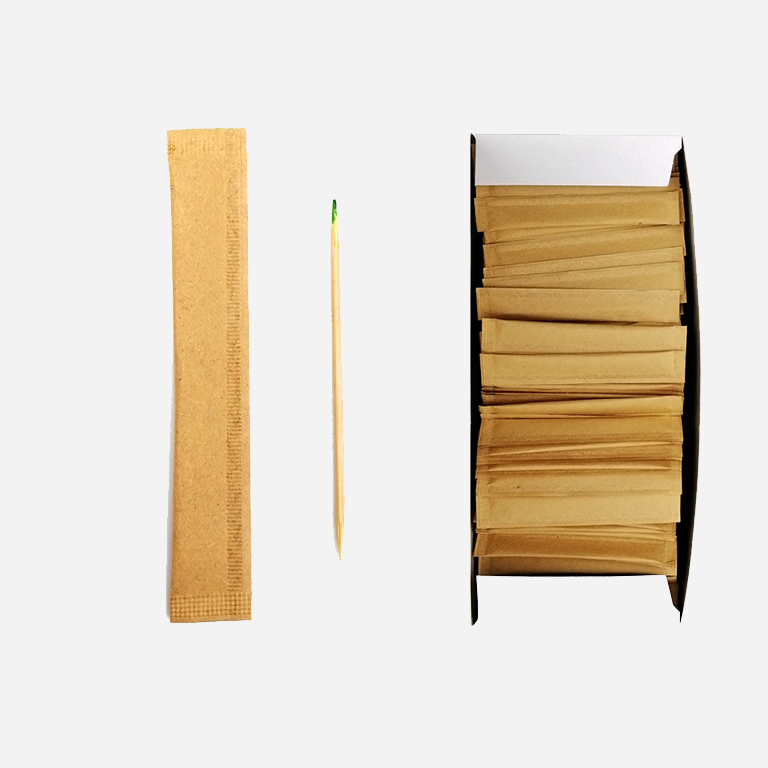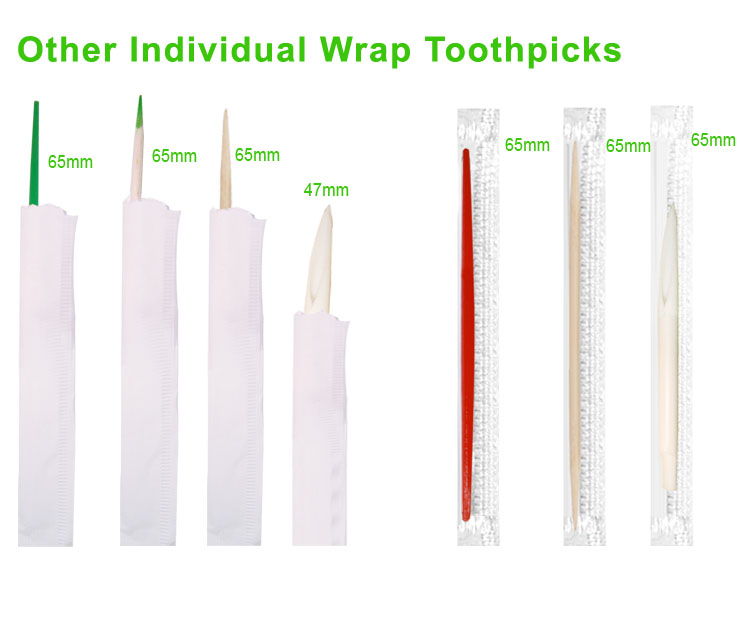 A toothpick is a small thin stick of bamboo, bone or other substance with at least one and sometimes two pointed ends
to insert between teeth to remove detritus, usually after a meal.
Used for festive occasions to hold or spear small appetizers (like cheese cubes or olives) or as a cocktail stick, and can be
decorated with plastic frills or small paper umbrellas or flags.
100% natural, with a smooth surface, stored in eco-friendly, protect the environment and your smile.